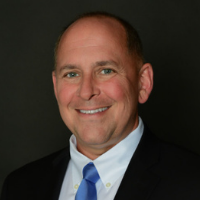 Vice President of Corporate Responsibility and Energy Management, Avalon Bay Communities
Takes part in
10:00 - 10:30

International Fireside Chat: Setting, implementing and realising ambitious CSR & ESG targets within your organisation and across your RE Portfolio

In this session, we hear from Mark Delisi who is Vice President of Corporate Responsibility and Energy Management for the US$25B Avalon Bay Communities (ABC), one of the largest property owners in the 'Built to Rent' market. Mark will discuss how the firm sets its goals, reports back to shareholders and implements environmental, social and inclusion goals across the company's framework and their real estate investment portfolio. Specifically, Mark will answer questions such as:

Examining how climate change is impacting real estate portfolios and importantly, how real estate portfolios can positively impact climate change? Implementing implement CSR and ESG in the corporate strategy to address climate action?
Examining how scientific methods can be used to set goals and reduce energy and water and to better assess the bottom-line impact
What role does procurement, social impact, diversity & inclusion play across the CSR strategy to realise sustainability targets in construction and maintenance?
How to communicate with investors and other community stakeholders to achieve better environmental, social and financial returns?

Keynote Speaker: Mark Delisi, Vice President of Corporate Responsibility and Energy Management, Avalon Bay Communities (US$25B US Multi Family Housing REIT)

Interviewed by: Davina Rooney, Chief Executive Officer, Green Buildings Council Australia

Guest include:
If you'd like more of this type of content delivered straight to your inbox, Enter your information below to subscribe to our fortnightly newsletter.