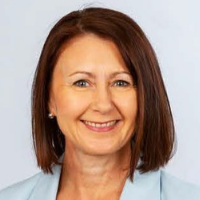 Executive Director, Northern Region - Health Infrastructure
Takes part in
14:45 - 15:20

Panel session: Concord Hospital - Could a five-day week improve the health of workers and improve productivity?

In this session we address some of the core challenges behind the industry adopting a more flexible approach to work life balance such as the 5-day working week. In this case study of the development of Concord hospital, we examine the perspectives of the client, the construction company and the academic who researched the project:

How and why should we move to a 5-day working week?
How can you compete with companies working 6 days?
Looking at the reasons behind the movement such as:

Greater Gender Diversity
A better work-life balance
Better Safety standards
Greater employee satisfaction
Increased output and efficiency despite there being fewer workdays

Panellists include:Moderated by:
If you'd like more of this type of content delivered straight to your inbox, Enter your information below to subscribe to our fortnightly newsletter.