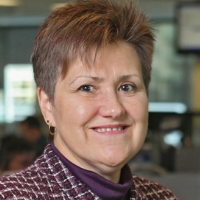 Group GM Property, ANZ Banking Group - Australia
Takes part in
13:20 - 13:40

From facility management to workplace experience - Assessing the long term implications of remote and flexible work on CBD office space use and design

In the future, for most roles, the ANZ accepts there will be a combination of working from home and working from an office location. New ways of working are required. How is this adaptation affecting the future needs for office space?
If you'd like more of this type of content delivered straight to your inbox, Enter your information below to subscribe to our fortnightly newsletter.