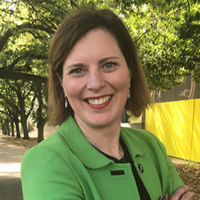 Executive Manager, Public Policy and Advocacy, Australian Council of Superannuation
Takes part in
13:30 - 14:45

Panel discussion: Managing ESG governance - The changing responsibility of the board towards ESG/ sustainability disclosures and stress testing the ESG strategy

It is fundamental to understand the importance of corporate governance as the driving force behind the other two elements of ESG. Yet, when discussing ESG reporting, the governance element often receives little attention compared to climate risk and social responsibility. This position is beginning to change and boards are now aware that they are answerable for the ESG and sustainability disclosures made by the enterprise.

Panellists include:Moderated by:
If you'd like more of this type of content delivered straight to your inbox, Enter your information below to subscribe to our fortnightly newsletter.