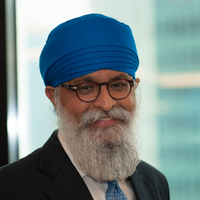 Takes part in
14:20 - 15:20

Proptech Innovation Spotlight II: Construction, Commercial and Residential Innovation

In this session, we hear from companies who are each delivering solutions to meet the current challenges in Real Estate. The speakers will share their insights into why they have developed these solutions and how their tech will drive innovative outcomes for the entire real estate community including construction, commercial building owners and operators, and residential.

PropTech 1: Toby Littin, Chief Executive, Parkable
PropTech 2: James Bingham, Managing Director APAC, Alidade
PropTech 3: Chris Mason, Chief Operating Officer, MobileDOCK
PropTech 4: Justin Liang, Founder and Chief Executive Officer, Inspace 
PropTech 5: Karamjit Singh, Chief Executive Officer, Showsuite
PropTech 6: Richard Fifita, Chief Executive Officer and Co-Founder, Veyor 

Facilitated by:
Simon Hayes, Secretary, PropTech Association Australia 

Panellists include:Moderated by:
If you'd like more of this type of content delivered straight to your inbox, Enter your information below to subscribe to our fortnightly newsletter.