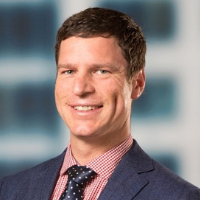 Deputy Fund Manager – CPIF, Charter Hall
Takes part in
14:10 - 14:50

Fund manager's panel - Capital Market and Industrial Fund Manager perspective

How are the capital markets reacting to the ongoing industrial boom?

How will land scarcity influence returns and the demand for the sector?

Where are cap rates, and how are they impacting acquisitions and sales?

How are trends like the move to Automation, Last-Mile Delivery locations and Multi-Level warehousing likely to impact the pricing for assets in the future?

How do Fund Managers identify and mitigate risk in the Industrial sector?

Panellists include:Moderated by:
If you'd like more of this type of content delivered straight to your inbox, Enter your information below to subscribe to our fortnightly newsletter.