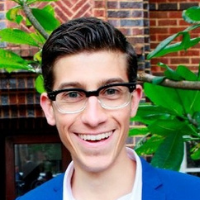 National Sustainability Manager, Built
Takes part in
12:15 - 12:45

Applying ESG and sustainability principles to design and construction

In this session, National Sustainability Manager of Built Joe Karten talks about his journey across the world to discover what makes a building truly sustainable?
Over the last decade in Australia, Joe has worked for Built and brought sustainability into sharp focus for the company and one of its strategic drivers. The Built Green Standard was introduced to the company last year and guides procurement of GreenPower, recycling efforts, and use of healthy and sustainable materials across Built's operations. We hear how Built has used a strong track record in exceeding client ESD performance outcomes to evolve the culture towards strong sustainability action across the board.

12:15 - 12:50

Panel discussion: Building a sustainable future

The construction industry, by its very nature, is one of the largest consumers of materials and produces more waste than any other sector. The need and importance of sustainability in construction have become a hot topic due to growing concerns over climate change and the finite nature of resources. But what exactly is sustainable construction and how do you embed it into every phase of your project?

What's driving the shift towards more sustainable construction methods and materials?
Which new technologies and materials are enabling sustainable construction?
How do you ensure sustainability in your supply chain and during the construction process?
How are building standards and ratings driving the adoption of sustainable construction?
Case Study: Caddens Corner

Looking at the development of a 5-Star mixed use project in Western Sydney and the lessons learnt and the outcomes achieved
Examining the client brief, how the architects interpreted that brief and how the construction process was implemented in order to deliver the sustainable objectives

Guest include:
If you'd like more of this type of content delivered straight to your inbox, Enter your information below to subscribe to our fortnightly newsletter.