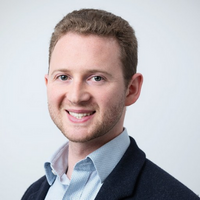 EMEA Managing Director, Matterport
Takes part in
12:10 - 12:40

Turning buildings into data and digital assets

The events of the past year have redefined how CRE business is conducted. Demand for office and retail space has been impacted by social distancing, shutdowns and remote work policies. Even as stores reopen and employees gradually return to the workplace, the way we interact with one another and the spaces we inhabit has fundamentally changed. Join James, EMEA Managing Director, Matterport, in this session. He will share how CRE professionals and property owners can succeed in an evolving CRE space by prioritizing innovation and investing in a transformative digital strategy to capture new competitive advantages in today's challenging market.

11:20 - 11:50

International Fireside Chat I - How is Proptech enabling CRE players to emerge bigger and better post Covid-19?

In this session we get an update on the impact Proptech is having on the commercial real estate sector, and the role it will play in determining success in a post Covid world from Duke Long. Duke has over twenty years' experience in real estate and technology, across all asset classes of commercial real estate. Duke advises and sits on several start up boards and holds leadership positions in numerous real estate technology-focused organisations such as Second Century Ventures which is backed by more than 1.4 million members of the National Association of Realtors NAR.

Guest include:
If you'd like more of this type of content delivered straight to your inbox, Enter your information below to subscribe to our fortnightly newsletter.