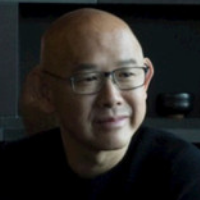 Chairman and Group CEO, Crown Group Holdings
Takes part in
14:00 - 14:30

Fireside Chat: Examining how ESG is embedded into the principals of how the Crown Group designs and builds

Crown are one of Australia' leading luxury developers, and their list of stellar buildings have been recognised by numerous industry awards for their attention to style, form and sustainability. Iconic Crown builds include Infinity Green Square, Mastery and Waterfall in Waterloo amongst many others.

Keynote Speaker: Iwan Sunito, Chairman and Group CEO, Crown Group Holdings

Interviewed by: Michael Stott, Director, City Strategy & Place, Urbis

Guest include:
If you'd like more of this type of content delivered straight to your inbox, Enter your information below to subscribe to our fortnightly newsletter.