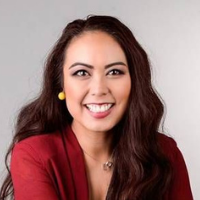 Head of Innovation and Development Practices, Lendlease
Takes part in
13:40 - 14:20

Panel Discussion: Meet the people driving Proptech development and real estate innovation across Asia

In this session we hear from leading pioneers from the Asian Proptech scene and real estate industry. Asia is the largest continent in the world and its economic rise over the last 3 decades has been enormous. This in turn has led to monumental construction and development across all sectors of real estate. In this session we hear from the people  enabling innovation in the hottest real estate market on earth.

Examining the state of play in the Asian Proptech landscape
What are the main differences with regards to buyer needs and Proptech adoption between the more traditional markets of Japan, Hong Kong and Singapore and the newer markets of Thailand and Malaysia?
What developments are occurring in Asia that may impact the industry in Australia?
What are the hottest companies and technologies that we should expect to see come out of Asia in the near future?

Panellists include:Moderated by:
If you'd like more of this type of content delivered straight to your inbox, Enter your information below to subscribe to our fortnightly newsletter.