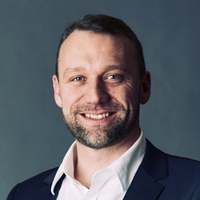 Chief Information Officer, McConnell Dowell
Takes part in
11:30 - 12:10

Tech leaders panel: Examining the technology and trends driving change across modern construction

In this session we examine construction in flux: What's the outlook for technology and the construction market over the next 12-24 months? 

Assessing the drive to digitalise construction and what it means for CIO's and technology heads

 

Using Big Data and Analytics to make smarter, safer and more cost-effective decisions

 

Examining how digital supply chain and procurement is driving innovation and winning new business

 

Looking at Cyber Security and what it means in terms of construction as well as your clients, staff and onsite operations?

 

People and culture: Hiring, training and retaining talent and using tech to augment humans to do their roles better

 

Panellists include:Moderated by:
If you'd like more of this type of content delivered straight to your inbox, Enter your information below to subscribe to our fortnightly newsletter.