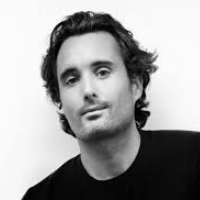 Founder, AO PropTech, Chairman, AMD Capital
Takes part in
-

International Keynote: Assessing new trends in the Investment - what's NEXT?

In this session we examine current investment trends as well as the social and economic factors driving change that will impact the industry in the years ahead. We will canvas all sectors such as commercial, retail, residential and industrial to see what trends are emerging and how these will shape the investment and development of the PropTech industry for years to come.

Insights on the current real estate investment environment and alignment of value in an increasingly global market
Assessing the past year: how have certain ventures progressed?
Establishing a CVC: real-time challenges, key considerations and use cases from working with start-ups
Where do we go from here and what's next for the real estate industry and PropTech in 2022 and beyond? Where will we see the strongest investments moving forward?
If you'd like more of this type of content delivered straight to your inbox, Enter your information below to subscribe to our fortnightly newsletter.