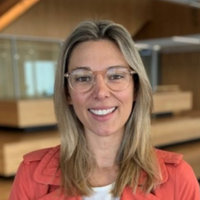 Operations Leader, Technology & Innovation Group, Laing O'Rourke
Takes part in
15:00 - 15:30

Round table discussions

In this session, we bring together delegates in a series of 6 facilitated round table discussions, with leading industry experts. Join our 30-minute facilitated table discussion on a topic that most interests you and discuss the latest industry trends with likeminded individuals.

Round Table 1:  Digital Engineering in Construction
Led by: Brett Lehmann, Head of Digital Engineering, Acciona Geotech 

Round Table 2: Big Data & Analytics
Led by: Lara Viguet, Digital Engineering Advisor, Metropolitan Roads Program Alliance, Fulton Hogan 

Round Table 3: AI, VR & Robotics 

Round Table 4: BIM & Digital Twins
Led by: Byron Talmage, General Manager – Technical Eminence, Innovation & Risk, Calibre 

Round Table 5: Cyber Security 

Round Table 6:

Efficient Construction Subcontractor Management 

Round Table 7: Looking at Emerging Technologies and the Innovation Process
Led by: Georgina North, Operations Leader, Technology & Innovation Group, Laing O'Rourke   

Round Table 8: Energy Mitigation and Generation Technology in Construction
Led by: Dean James, Digital Design Manager, Richard Crookes Constructions 

Round Table 9: Blockchain in BIM, Digital Supply Chain and Procurement
Led by: Amer Hijazi, Researcher, Centre for Smart Modern Construction 

Round Table 10 Energy Mitigation and Generation Technology in Construction
Led by: Robert Saunders, General Manager, Sevengen 

14:00 - 14:40

Panel discussion: digital engineering & construction innovation

Examining how are project requirements are evolving based on innovation, new technologies and client demands for new tech such as Digital Twins?

Innovation and client demands have seen the industry move from BIM towards Digital Twins to better design, build and maintain modern projects. Those companies not embracing the change risk falling behind and ultimately this could cost them business. In this session we look at what changes are happening across the industry, how IOT is changing the construction landscape as we embrace the Brave New Digital Built World. 

Reviewing the latest technologies and innovations set to transform construction 

What are the biggest obstacles to adopting new technologies and how do you remove them 

Examining the trade-off between tech investment and value received across whole of project life 

The need for systems leadership to drive digital transformation in a complex stakeholder environment 

Panellists include:Moderated by:
If you'd like more of this type of content delivered straight to your inbox, Enter your information below to subscribe to our fortnightly newsletter.