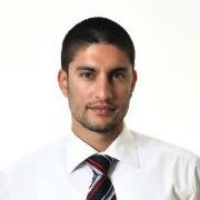 Head of Team Member Experience, Coles, Melbourne
Takes part in
09:00 - 09:30

When planning for the future of work, what are the most sustainable hybrid workplace business models?

Property owners who are quick to adapt to evolving tenant expectations, who can adapt by de-densify profitably, increase health & safety protocols, and offer new products based on developing digital office needs, will emerge from this period stronger than before. This session involves sharing insights for the next generation of workforce.

Panellists include:Moderated by:

15:15 - 15:45

Rotation 1: Workplace Experience - Navigating the transition focusing on relationships, collaboration and productivity

Panellists include:Moderated by:
If you'd like more of this type of content delivered straight to your inbox, Enter your information below to subscribe to our fortnightly newsletter.