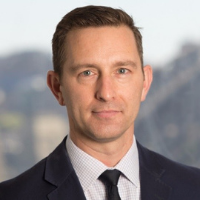 Head of Sustainability & Platform Operations, Real Estate - AMP Capital
Chris Nunn is Head of Sustainability and Platform Operations at AMP Capital Real Estate. The Sustainability Team consists of 7 staff, and the Platform Operations team, consists of AMP Capital Real Estate's Research, Governance, Investor Relations, Health & Safety, Asset Operations, Asset Technology and Procurement functions. AMP Capital has a real estate portfolio valued at approximately A$28 billion, consisting of approximately 100 shopping centres, offices and industrial assets located mainly in Australia and NZ. Chris has 20 years' experience in sustainability with expertise in environmental law, sustainability consultancy, green building design and operations, sustainability rating systems, corporate sustainability strategy and reporting. Chris also volunteers as the Chair of the Board of the Australian Passive House Association.
If you'd like more of this type of content delivered straight to your inbox, Enter your information below to subscribe to our fortnightly newsletter.