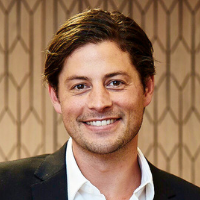 General Manager, Australia - WeWork
Balder Tol is Dutch and received a masters in management at the University of Sydney before becoming Airbnb Australia's first employee in 2012. After establishing a strong presence for Airbnb in Oceania, Tol followed his passion of building communities as the general manager of Tank Stream Labs, a technology-focused coworking space located in the heart of Sydney. He joined WeWork as the company's first Australian hire in 2016, as director of community. In Australia, WeWork has locations across Sydney, Melbourne, Brisbane, and Perth.
Takes part in
09:55 - 10:20

Fireside Chat: The Future of (We) Work - Redefining the purpose of the office

This Parkinson styled conversation will look into how the workplace is being reimagined and the benefits this transformation is realising. In particular, the discussion will examine:

Flexibility as the most valued currency
Purpose of the office: collaboration, connection, innovation, inspiration
Future of the office: wellbeing more than ever a priority
The new office: distributed and hub-n-spoke

Interviewed by:
Selina Short, Oceania Real Estate and Construction Managing Partner, EY
If you'd like more of this type of content delivered straight to your inbox, Enter your information below to subscribe to our fortnightly newsletter.