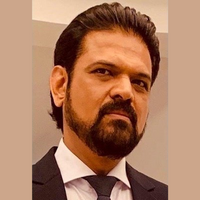 Head of Real Estate Asia & Australia, Siemens - China
Takes part in
14:40 - 15:20

Voice of the tenant panel - Looking at how tenant demands across Asia are driving landlords to adopt innovative approaches to the design and fit out of their offices

One way to attract or to keep wavering tenants secure is by investment into the buildings themselves. Tenants want greater amenities and end of trip facilities, as well as building connectivity that increases organisational culture, productivity as well as promoting staff well-be
ing and environmental sustainability and overall air quality. These areas and more will be discussed in this intimate panel discussion led by one of the region's leading experts in Occupier Services and his tenants.

What are the views of tenants across APAC and what lessons can be applied for tenants in Australia?
Examining what trends and themes are driving Best Practice from an APAC perspective?
Looking at how occupiers are becoming more vocal in what they want from landlords and how agencies are working to bring them together
Understanding what the future may look like and how it is being shaped to meet evolving demands for spaces that provide wellbeing, functionality, safety and in a more sustainable way

Panellists include:Moderated by:
If you'd like more of this type of content delivered straight to your inbox, Enter your information below to subscribe to our fortnightly newsletter.