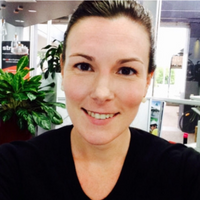 Social Sustainability Manager, GPT Group
Takes part in
14:00 - 14:40

Panel discussion: Social impact - Integrating, measuring and reporting ESG's new social performance metrics

Social metrics (including human rights, diversity and inclusion, wellness and community engagement) are very hard to track, especially along the supply chain. Nevertheless, these risks are becoming more important to regulators, investors and customers. Where are the biggest gaps in social performance metrics and how should we disclose and measure them?

Panellists include:Moderated by:
If you'd like more of this type of content delivered straight to your inbox, Enter your information below to subscribe to our fortnightly newsletter.