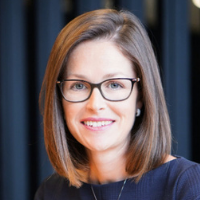 Chief Executive Officer, Roberts Co
Takes part in
14:45 - 15:20

Panel session: Concord Hospital - Could a five-day week improve the health of workers and improve productivity?

In this session we address some of the core challenges behind the industry adopting a more flexible approach to work life balance such as the 5-day working week. In this case study of the development of Concord hospital, we examine the perspectives of the client, the construction company and the academic who researched the project:

How and why should we move to a 5-day working week?
How can you compete with companies working 6 days?
Looking at the reasons behind the movement such as:

Greater Gender Diversity
A better work-life balance
Better Safety standards
Greater employee satisfaction
Increased output and efficiency despite there being fewer workdays

Panellists include:Moderated by:

11:10 - 11:50

CEO Panel Discussion: How new technologies and innovative approaches are transforming the planning, design, build, safety and cost management on modern construction sites

Workforce challenges:

How do we deal with multiple generations and skillsets on the site?
Addressing the need for greater work/life balance such as a 5-day working week
Elevating the issue of Diversity and Inclusion within construction to drive change

Incorporating ESG and Sustainability principles into your strategy
Applying technology and knowledge-based modelling to define the project, design scope, schedule and managing costs
Leveraging Lean Construction and BIM to drive efficiencies onsite
Integrating DFMA, AR&VR, Artificial Intelligence and Robotics to deliver on project goals
Reducing risk and driving out waste to benefit all parties involved in the build

Panellists include:Moderated by:
If you'd like more of this type of content delivered straight to your inbox, Enter your information below to subscribe to our fortnightly newsletter.