Digital Twins for Built World Summit: 1-2 December, 2021
STRATEGY, TECHNOLOGY AND COLLABORATION FOR A BETTER BUILT WORLD
For commercial real estate, the last 5 years have been transformative as organisations begin to move beyond mere efficiency of space and start to consider the bigger picture including environmental concerns and smart building interfaces. Integral to this shift has been the importance of data modelling within commercial real estate organisations. In this regard, BIM has proved valuable in improving the design and construction of projects. But that's generally where the value stops.
Digital twins on the other hand, can be used for design and construction, but importantly go one step further by connecting end-user data to allow for continuous improvement of the asset within an intelligent self-managing ecosystem. We are now at the beginning of the Digital Twin era.
The Digital Twins for Built World Summit is designed for executives in the AEC, CRE and Smart City space focused on improving data models, strategic innovation, BIM-Digital Twin research, sustainable construction, customer experience and the optimisation of capital projects.
SYDNEY
In-person and Virtual Attendance
Conference: 8am-5.30pm, 1-2 December 2021
The Digital Twins for Built World Summit is an exclusive event consisting of top-level content and thought leadership discussions exploring the digital twin ecosystem. It's where leading digital and engineering experts will come together to discover key strategies for driving operational efficiency through 4D modeling, IoT and insights driven decision making – and discover the critical technologies and approaches needed to make better, more informed business decisions, and drive innovations in lifecycle management.
Topics being covered include:
Digital Twins today – advancements & opportunities
Driving business model innovation with Digital Twins
Connecting the Physical Twin to the Digital Twin – what does It really take?
Improving asset efficiency, reducing risks & enabling predictive maintenance with Digital Twins
Building a digital thread, connecting disparate systems and promoting traceability
Evolving your existing AEC design solutions to incorporate the Digital Twin business case
Digital Twins and AI and the evolution of the integrated smart building technology stack for improved decision making
Digital Twins for enhanced tenant experience while boosting sustainability targets and financial performance
Asset owner perspective – Improving real time asset performance and humanising the building experience
Building the integrated BIM-Digital Twin data analytics platform
BIM, IoT, and Digital Twin – Creating dynamic data models for the AEC sector for improved sustainability
Digital Twin open protocol and industry-wide interoperability
Aligning industry and government – adopting a common definition and approach to information management for open trusted data sharing
Designing customer led twin-driven and AI-enabled real estate assets to unlock immediate value and build profitable futures
Digital Twins for managing urban transformation and the sustainable city ecosystem
Getting Your Digital Twin implementation unstuck and ready to scale
Developing and deploying the 'right-sized' Digital Twin data strategy
The Digital Twin for Built World Summit is not another talking shop for digital twin, but a senior level forum for enterprise-level decision-makers seeking to explore and evaluate new technologies and strategic approaches to drive innovation in their business.
It has been designed for the following attendees:
Built world/infrastructure asset owners – includes property/facilities, roads, rail, airports, ports, campuses, etc
Engineering & Construction companies
Developers
Architects & Designers
Local Government (smart cities)
State Government
Tech companies
Consultants
Job titles:
Chief Information Officer
Chief Technology Officer
Chief Data Officer
Head of Engineering
Head of Strategy
Head of Innovation
Head of BIM
Head of Sustainability
Head of Projects
Head of Assets
Seats are strictly limited. Summit will start in
We're currently working on the program, which will be available very soon.
We'd love to send this to you as soon as it's ready, so please submit a request to receive it.
The Digital Twins for Built World Summit is a Hybrid event. This format combines the traditional face-to-face conference with virtual elements, allowing both in-person and virtual attendees to access the same content and networking opportunities simultaneously.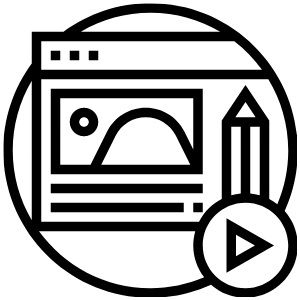 High quality curated content
With two days of expert sessions and industry leading speakers, delve into expertly curated content that you won't find anywhere else.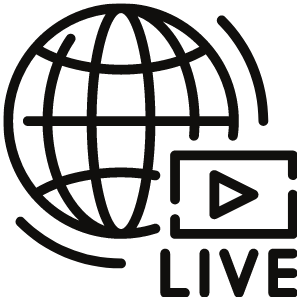 Live and on-demand
Wherever you are at the time of the event, you'll be in control. You'll have the ability to consume all the content being delivered at your leisure through either a live stream of the physical event or on-demand.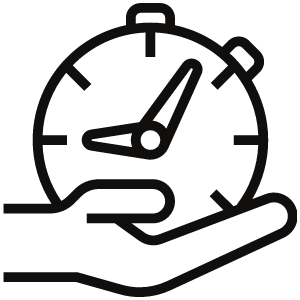 Time efficient
If you are based outside of Sydney and for whatever reason can't make it to the event in-person, you can save on travel time and accommodation costs while still networking with global industry professionals.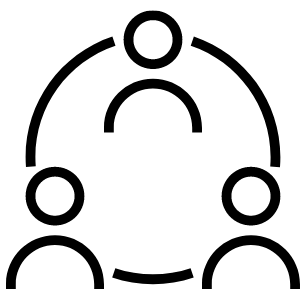 Business matchmaking live
Take part in intelligently curated meetings with like-minded individuals that share similar interests and challenges from all over the world through our AI powered matchmaking delivered via our virtual platform.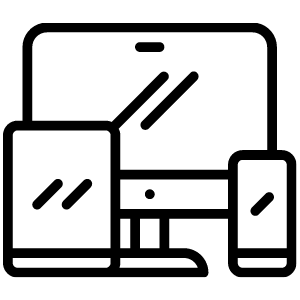 Accessible from all your devices
Get insights and network at your fingertips – all content sessions and networking activities will be accessible from your laptop, tablets or mobile devices.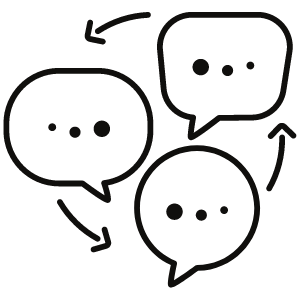 Engage, interact and influence
Make the most of your experience by being a truly active participant. Whether at the event or attending virtually, you'll have the ability to ask questions, participate in polls, and share your experience with other attendees via break-out sessions.