Digital Built World Summit: 22-23 February, 2022
Leveraging digital technology to create a smart, responsive, sustainable and autonomous built world
Being organised with the support of the global Digital Twin Consortium, the Digital Built World Summit is Asia-Pacific's premier event for executives in the AEC, Smart City, Construction and Infrastructure space focused on improving digital business outcomes, including strategic innovation, connected assets, sustainable construction, user experience, and optimisation of capital planning for large assets.
Join 300+ attendees and hear presentations from over 75 leading global speakers covering a range of topics including:
Using digital transformation to re-frame future growth, sustainable development goals and improve client relationships
Paradigm shift for CRE management – Evolving to connected assets, digital twins and the automation of occupier services
The Digital Brief – Data sharing, project control, and project risks in digital asset implementation
Digital Twins for managing urban transformation and the sustainable city ecosystem
Autonomous twins and improving real time asset performance, sustainability and the human experience
SWISSOTEL SYDNEY
In-person and Virtual Attendance
Conference: 8am-5.30pm, 22-23 February 2022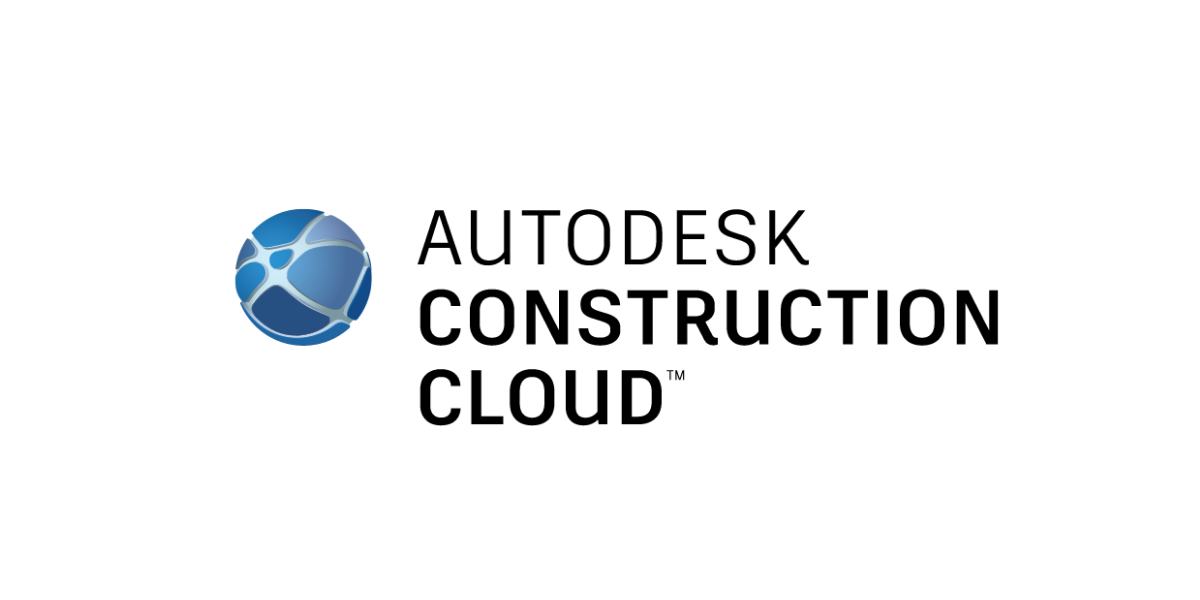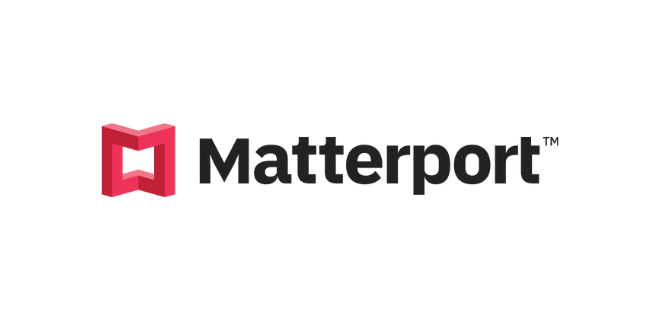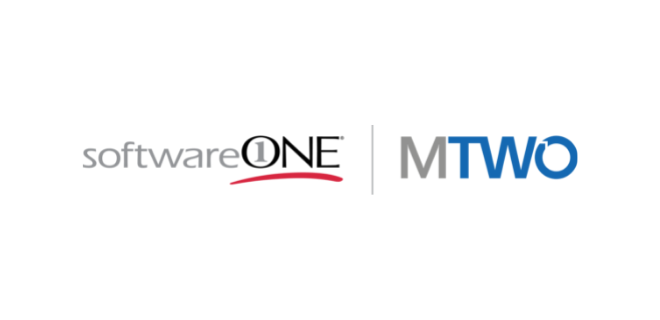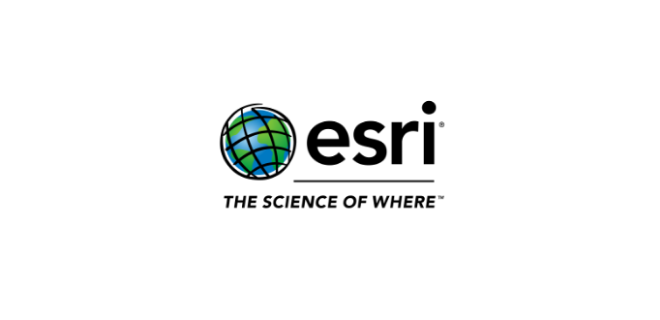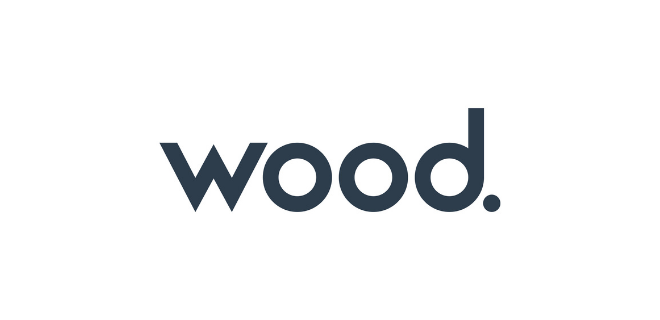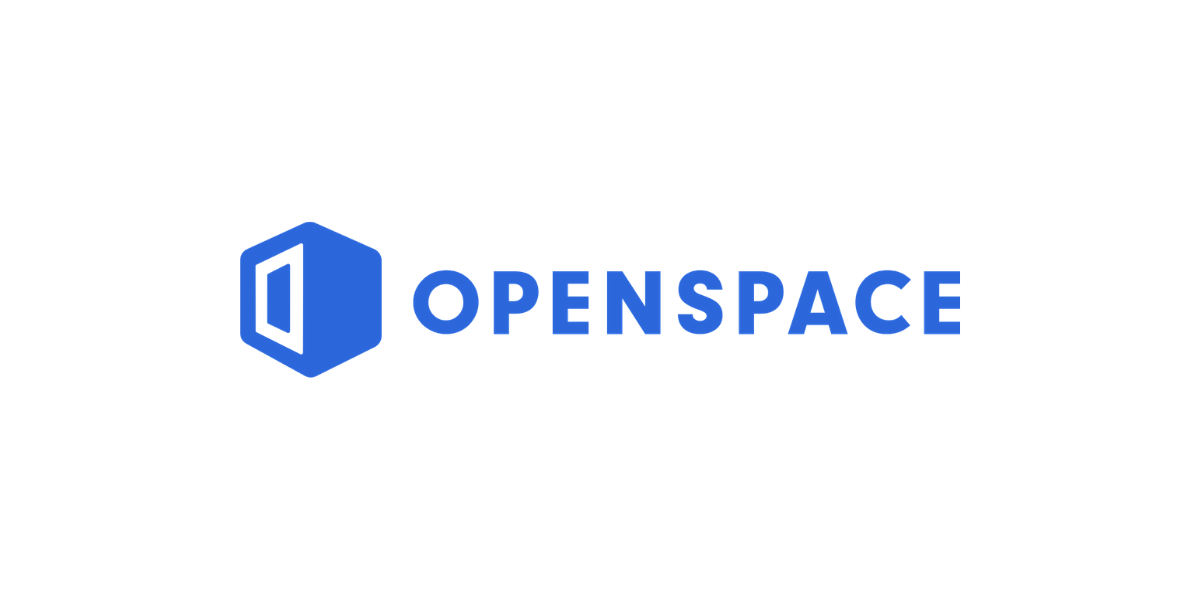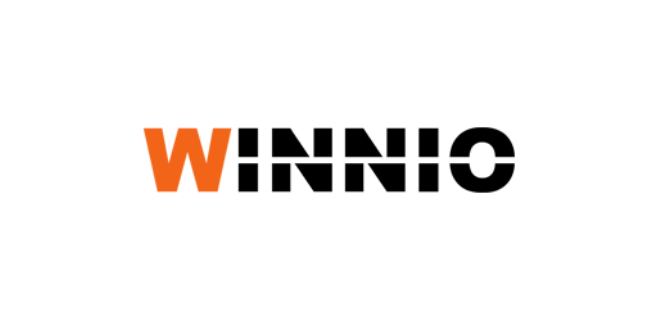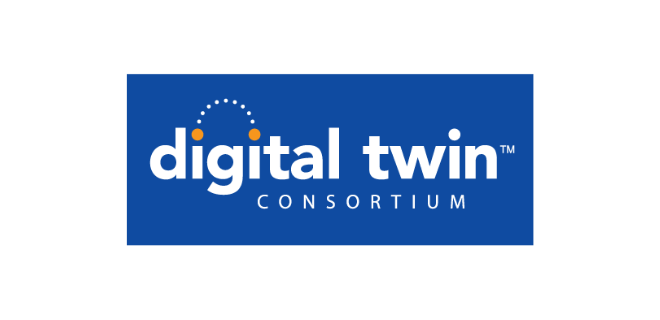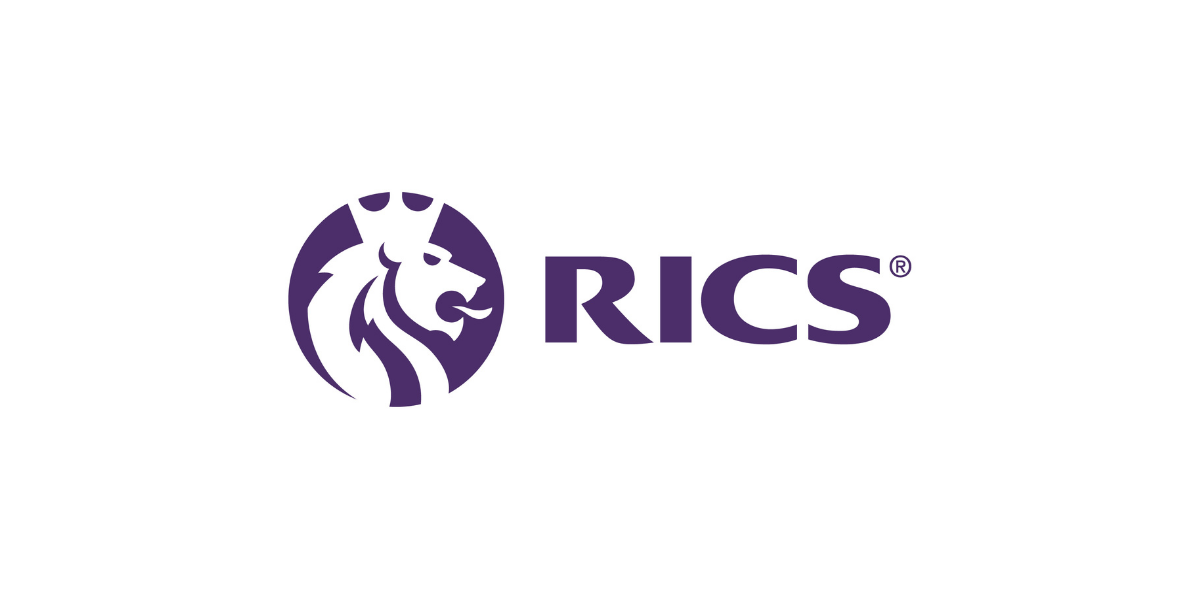 Group Managing Principal, Eminence, Digital & Innovation, Aurecon
CTO, Digital Twin Consortium
CEO, Lendlease Digital & Chair of Steering Committee, Digital Twin Consortium
Digital Engineering Lead, SNC-Lavalin Atkins
Global CTO, Mott MacDonald & Head National Digital Twin Programme, Centre for Digital Built Britain
Digital Relationship Manager, Cross River Rail Delivery Authority
Head Of Digital Transformation – Asia Pacific, Veolia Water Technologies
Principal, Digital Operations, Aurecon & Global Chair, Women in BIM
Principal Engineer, Digital Engineering, Rail Projects Victoria
Head of Asset Transformation, Essential Energy
A/Victorian Chief Engineer, Office of Projects Victoria, Department of Treasury and Finance
Director Digital Twin Victoria, Department of Environment, Land, Water and Planning
Director of Workplace and Innovation, Great Portland Estates
Director, Technical Futures and Engineering Excellence Group, Laing O'Rourke
Director, Smart Places Programs, NSW Department of Planning, Industry and Environment
Digital Engineering Integration Specialist, Sydney Water
Head Digital Twins, Royal HaskoningDHV & Chair, Digital Twins, Building Smart Intl.
Commercial Strategy Manager, Digital Twin Victoria, Department of Environment, Land, Water and Planning
Seats are strictly limited. Summit will start in
Here's a snapshot of the Digital Built World Summit agenda.
To view the complete program and speaker line-up, please request it below.
08:00 - 09:00

Main conference registration and morning refreshments

DIGITAL PARTNERSHIP ROADMAP

08:55 - 09:00

Chair's welcome

09:00 - 09:25

KEYNOTE - Digital visions for business frameworks that support the cognitive digital twin

Knowing the technology end game helps in building digital frameworks today. This presentation provides a vision of the future based around AI/ML, cognitive digital twins & radical digital transformation. We also reflect upon what it means to be digital twin enabled. 

09:50 - 10:30

EXPERT BRIEFING AUSTRALIA - They're just fancy BIM models, aren't they? Evolving your existing digital design solutions to incorporate connected customers and the twin framework

Asset owners are realising that a coordinated approach is needed to deliver the required change in asset performance and efficiency. They want access to asset data held by their AEC partners. We consider the practical issues involved to make this happen and what kinds of customers are supportive of twinning frameworks. This session will bring you up to speed on digital twin strategy. 

Panellists include:Moderated by:

DIGITAL TWIN ECOSYSTEMS

11:00 - 11:20

KEYNOTE: Geospatial-powered smart cities - Breathing life into urban digital twins for a more sustainable world

11:20 - 11:45

Creating a uniquely crafted, robust Digital Twin that drives collaboration and unlocks vital insights across the asset lifecycle

We have honed our expertise building digital twins in the energy sector, where highly complex assets, soaring capital expenditure and lengthy operating phases demand a value-driven, full asset lifecycle approach. In this presentation we will share our approach and how we translated this know-how into the built environment, by focusing on 'right-to-left thinking' to reflect operational requirements into project delivery – building the operating digital twin alongside the physical asset

11:45 - 12:30

Panel: Spatial digital twins – Spatial digital twins – Forging digital partnerships to support sustainable cities and communities

Spatial digital twin proof-of-concepts are being rolled out in APAC cities. The developers imagine a series of connected urban digital twins sharing data to boost infrastructure performance on issues including climate change. Our panel gives us an insight on how the system will work and will speculate on the impact of 5G.

Panellists include:Moderated by:

12:30 - 13:40

Networking lunch and exhibition viewing 

COLLABORATION STRATEGIES

13:40 - 14:00

Bringing project data together from its many sources, formats and phases to create a data-rich digital hub that tracks BIM asset data from design through operations

From design through construction, the project delivery lifecycle of buildings, facilities, bridges, and other physical structures creates an extraordinary amount of data. The data is often disorganized and left unused after handover to owners, developers and operators when the project is completed. And building owners want digital data at handover to get the most out of their investment, given nearly 80 percent of an asset's lifetime value is realised in operations. In this session you'll learn:  

How you can deliver a holistic and usable view of design and construction data as a digital twin for operations

 

Why a single source of truth for operations will help reduce the total cost of ownership of projects, and help owners realise the value of BIM long after handover

 

NETWORKING ROUNDTABLE PANELS

CONNECTED ASSET PROGRAMS

16:40 - 17:10

Key lessons from the National Digital Twin Programme for the United Kingdom

The National Digital Twin programme (NDTp) is run by the Centre for Digital Built Britain, a partnership between the University of Cambridge and the Department for Business, Energy and Industrial Strategy.  

17:10 - 17:50

Panel discussion – Digital twin transformation journeys – from a construction tool to a sustainable service platform and beyond

Behind the hype, and the data management challenges, digital twins offer real value to AECs and asset owners. In this panel, we explore what it means to use digital twins as a digital and business transformation strategy and what this new framework means for BIM practitioners. 

Panellists include:Moderated by:

17:50 - 17:50

Chair's closing remarks & networking reception

08:55 - 09:00

Chair's welcome

09:50 - 10:30

Panel discussion – Innovation in the age of disruption - Bringing your business partner on the digital twin journey

The use of digital twins to inform decision making and reporting is a key competitive advantage. How do you advise partners, clients or colleagues to adopt this strategy to improve their management of asset information and their digital transformation requirements? What are their key objections towards the adoption of the strategy?  

Panellists include:Moderated by:

NETWORKING ROUNDTABLES

Delegates will have the opportunity to participate in two 30 minute moderated roundtables featuring an expert panel to kick-start the conversations. Our roundtables will run for the entire hour with delegates switching after 30 minutes.

11:00 - 11:30

Rotation 1: Data and decisions: Building the business case for a digital twin 

11:00 - 11:30

Rotation 1: Twins add value to assets – fact or fiction?

11:30 - 12:00

Rotation 2: Ensuring effective BIM/GIS data integration for digital twin applications 

11:30 - 12:00

Rotation 2: The digital brief – Ensuring effective agreement on the data gathering, data sharing and project controls

DIGITAL ASSET INNOVATORS

13:00 - 13:35

TECHTALKS – Digital innovators share their strategies on how to support the AEC and twinning sector

Panellists include:Moderated by:

UNLOCKING ASSET VALUE

16:10 - 16:30

Using a digital twin to manage a large university campus portfolio

Akademiska Hus is one of Sweden's largest real estate companies. They build, develop and manage education assets located in places all over Sweden. Within their assets, 300,000 people study, research and work every day. They also use a digital twin to optimize the performance of their assets.  

BUILDING THE FUTURE

16:30 - 16:50

The future of commercial property – Inside the smart building transformation

Twinview is a browser-based Digital Twin platform for the property sector connecting building systems' data to a 3D model viewed on a single dashboard. Earlier this year Twinview integrated with Great Portland Estates The Hickman – creating the most intelligent building in the world. We hear from the implementer and the client. 

16:50 - 17:30

Panel discussion – Industry 4.0 sandboxes and the future of digital twins

For our last panel we reflect upon where the digital twin strategy will take us based upon promising R&D and stronger ESG regulations. We also consider the evolving needs of asset managers in twinning and automating complex business and social systems within buildings, cities and civil infrastructure.  

Panellists include:Moderated by:

17:30 - 17:30

Chair's Close and End of Day Two

Group Managing Principal, Eminence, Digital & Innovation, Aurecon

Chief Executive Officer, DEOS Digital – Australia

Principal Digital Advisory, Mott MacDonald – Australia

CEO and Digital Twin Evangelist, WINNIIO – Sweden

Technical Director, Smart Infrastructure, Mott MacDonald

Chief Executive Officer and Founder, BE-WISE – Australia

Director of Innovation and Sustainable Development, Akademiska Hus – Sweden

Professor of Computational Mathematics, Chalmers University of Technology and Director, Digital Twin Cities Centre – Sweden

Senior Spatial Technician, DCS Spatial Services – Australia

Chief Executive Officer, Slingshot and Chair, Digital Twin Consortium – UK

Chief Business Officer, FrontierSI

Regional Digital Engineering Lead, Arcadis

Chief Executive Officer, Trendspek – Australia

APAC Data Leader, Advanced Digital Engineering, Arup

Co-Founder, Ynomia – Australia

Digital Twin Leader & Chair of the Gemini Call at the National Digital Twin Programme, Arup

Australasia Research Leader, Foresight, Research + Innovation, Arup

Digital Engineering Lead, Atkins

Director, Digital Twin Lead, Atkins Acuity

Managing Principal, Digital Enablement, Aurecon

Principal of Global Digital Operations, Aurecon & Global Chair, Women in BIM

Principal – Digital, and Product Manager, Digital Twins, Beca – New Zealand

National Digital Engineering Lead, BESIX Watpac

New Business Manager Vic & SA, BESIX Watpac 

Chairperson, buildingSMART Australasia, & Executive Member, Australasian BIM Advisory Board

Director of ANZ, OpenSpace

Digital Relationship Manager, Cross River Rail Delivery Authority

Head of Transformation – Asset Management & Engineering, Essential Energy

Digital Asset Integration Manager, Essential Energy

Partner and Design Systems Analyst, Foster + Partners

VP of Innovative Solutions, Gafcon, Inc., and
Chair, Infra Work Group, Digital Twin Consortium

Digital Global Practice Director- Innovation (D- Lab), GHD

Director Digital Twin Victoria, Department of Environment, Land, Water and Planning

Commercial Strategy Manager, Digital Twin Victoria, Department of Environment, Land, Water and Planning

Principal Engineer, Digital Engineering, Rail Projects Victoria

A/Victorian Chief Engineer, Office of Projects Victorian, Department of Treasury and Finance

CTO, Digital Twin Consortium

Market Leader Digital APAC, GHD

Digital Assets & Engineering Leader, Digital Twin Leader, GHD Digital

Group Leader of Web Geospatial Systems, CSIRO, Data61

Director of Workplace and Innovation, Great Portland Estates – UK

Director, Technical Futures and Engineering Excellence Group, Laing O'Rourke

Founder, Director, Magnae

Director, Digital Construction Office, Mirvac

Asset Management Manager, Moreton Bay Regional Council

Global CTO, Mott Macdonald, and Head of the National Digital Twin Programme, Centre for Digital Built Britain – United Kingdom 

Consulting Director APAC, PCSG

Group BIM Manager – Digital Enablement & Engineering, Robert Bird Group

Group Director, Engineering & Technology, Robert Bird Group

Global Director Digital Twins, Royal HaskoningDHV, & Chair, Digital Twin Work Group, Building Smart International – Netherlands

Digital Engineering Practice Lead, SMEC

Managing Director Technology and Research Group R&D, Surbana Jurong – Singapore

MD, Digital Advisory, Surbana Technologies – Singapore

Digital Engineering Integration Specialist, Sydney Water

Principal Scientist, Head of Enterprise Digital Twin Research Initiative, Tata Consultancy Services – India

Executive – Integrated Enterprise Products, Telstra

Senior Product Specialist – Digital Twins, Telstra

Partner, The Proptech Connection

Manager – Digital Twins, Centre for Spatial Data Infrastructures and Land Administration, The University Of Melbourne

Executive Leader – Digital, Tonkin + Taylor – New Zealand

Implementation Director, Twinview – United Kingdom

Co-Founder and CEO, Urbanetic

Head of Digital Transformation – Asia Pacific, Veolia Water Technologies

Senior Product Line Manager – Digital Twin, Wood

Director of Business Development and Growth, Digital, WSP

Director of Technology, WSP

Director, Smart Places Programs, NSW Department of Planning, Industry and Environment

Director Spatial Operations, NSW Department of Customer Service

VP – International Markets Development, Glodon – China

COO, Asite – United Kingdom

MD, APAC, Matterport – Singapore

The Digital Built World Summit is a Hybrid event. This format combines the traditional face-to-face conference with virtual elements, allowing both in-person and virtual attendees to access the same content and networking opportunities simultaneously.

High quality curated content

With two days of expert sessions and industry leading speakers, delve into expertly curated content that you won't find anywhere else.

Live and on-demand

Wherever you are at the time of the event, you'll be in control. You'll have the ability to consume all the content being delivered at your leisure through either a live stream of the physical event or on-demand.

Time efficient

If you are based outside of Sydney and for whatever reason can't make it to the event in-person, you can save on travel time and accommodation costs while still networking with global industry professionals.

Business matchmaking live

Take part in intelligently curated meetings with like-minded individuals that share similar interests and challenges from all over the world through our AI powered matchmaking delivered via our virtual platform.

Accessible from all your devices

Get insights and network at your fingertips – all content sessions and networking activities will be accessible from your laptop, tablets or mobile devices.

Engage, interact and influence

Make the most of your experience by being a truly active participant. Whether at the event or attending virtually, you'll have the ability to ask questions, participate in polls, and share your experience with other attendees via break-out sessions.

Gold Sponsor

Knowledge Partner

Accelerator Partner