Digital Built World Summit: 22-23 February, 2022
Leveraging digital technology to create a smart, responsive, sustainable and autonomous built world
Digital technology is changing the way we plan, build, maintain and use our social and economic infrastructure.
Building Information Modelling (BIM) has already transformed the construction industry, using information management to drive efficiency in the design and construction processes. Over the next decade this technology will combine with digital twins and the Internet of Things – sensors, advanced data analytics, data-driven manufacturing and the digital economy – enabling us to plan infrastructure more effectively, to build it at lower cost and to operate and maintain it for better performance over a longer lifespan.
High-quality, secure data can improve how infrastructure is built, managed, operated. It is therefore critical that this data is captured and used effectively to bring forward savings for stakeholders and ensure societal benefits for all.
For this sort of widespread innovation to take root, the entire value chain needs to be considered and orchestrated, from investment through to the operation of an asset, creating a solution that suits the needs of each stakeholder along the way. Technology adoption presents incredible opportunities for improving the built world. However, it also requires a collective purpose to deliver the outcomes that matter the most. 
Enter the Digital Built World Summit.
The Digital Built World Summit will bring together senior leaders within industry and Government to discuss the digital transformation of the infrastructure and construction sectors. It will provide a forum where the collective knowledge of construction, real estate, infrastructure and technology experts can be shared to empower others, advance change and drive the adoption of solutions that ensure the built world is more sustainable, promotes wellness, increases productivity and enhances the human experience.
SYDNEY
In-person and Virtual Attendance
Conference: 8am-5.30pm, 22-23 February 2022
Chief Digital Officer, Aurecon Group – Australia
Chief Executive Officer, DEOS Digital – Australia
Principal Digital Advisory, Mott MacDonald – Australia
CEO and Digital Twin Evangelist, WINNIIO – Sweden
Chief Digital Officer, asBuilt – Australia
Chief Executive Officer and Founder, BE-WISE – Australia
Director of Innovation and Sustainable Development, Akademiska Hus – Sweden
Professor of Computational Mathematics, Chalmers University of Technology and Director, Digital Twin Cities Centre – Sweden
Senior Spatial Technician, DCS Spatial Services – Australia
Chief Executive Officer, Slingshot and Chair, Digital Twin Consortium – UK
Project Engineer – West Gate Tunnel Project, CPB Contractors – Australia
Chief Executive Officer, Enertiv – USA
Chief Executive Officer, Trendspek – Australia
Senior Spatial Technician, DCS Spatial Services – Australia
Co-Founder, Ynomia – Australia
Chief Executive Officer, Ineni – Australia
The Digital Built World Summit is an exclusive event consisting of top-level content, thought leadership discussions, exhibition and networking.
Key benefits of attending include:
Expert speakers: Hear from 50+ global digital built world pioneers across design, build and operate disciplines
Roundtables: Participate in moderated group discussions facilitated by subject matter experts focusing on strategy, business model innovation and technology considerations
In-person networking: Get involved with networking activities designed to foster the cross pollination of ideas
Exhibition: Meet with the latest providers of digital twin and autonomous asset solutions
Data driven: Gain insights on user centric requirements for digital data driven decisions
Innovation programs: Learn how to maximise the potential of your digital and commercial innovation programs
Sustainability: Utilise digital strategies to optimise asset use and drive zero-carbon outcomes
Business models: Access and integrate BIM and digital twin data into AEC business models
Connect the dots: Meet with digital asset project owners and future developers
If you're interested in positioning your company as a leading player in this market and meeting with customers, you might want to become one of our partners where you could:
Secure speaking privileges
Have your company logo branded on all marketing
Reserve a booth and showcase your solution
Secure meetings with top tier customer targets
The Digital Built World Summit is designed for executives in the AEC, Smart City, Construction and Infrastructure space focused on improving digital business outcomes, including strategic innovation, connected asset research, sustainable construction, occupier experience, and optimisation of capital planning for large assets.
Topics being covered include:
Evolving your existing digital design solutions to incorporate the connected autonomous customer
Using digital transformation to re-frame our future growth, sustainable development goals and improve client relationships
Paradigm shift for CRE management – Evolving to connected assets, digital twins and the automation of occupier services
The Digital Brief – Data sharing, project control, and project risks in digital asset implementation
Digital Twins for managing urban transformation and the sustainable city ecosystem
Autonomous twins and improving real time asset performance, sustainability and the human experience
Developing the integrated BIM-digital twin data analytics platform
Ensuring effective integration of IoT, and building data for an effective digital simulation model
Reviewing open protocol and industry-wide interoperability
Digital models for sustainable development of buildings and cities
Overcoming project uncertainty and innovation fears with simulation strategies
Spatially enabled digital twin demonstrating valued built and environmental outcomes
If you're interested in being considered as a speaker, please submit your application here.
Seats are strictly limited. Summit will start in
We're currently working on the program, which will be available very soon.
We'd love to send this to you as soon as it's ready, so please submit a request to receive it.
The Digital Built World Summit is a Hybrid event. This format combines the traditional face-to-face conference with virtual elements, allowing both in-person and virtual attendees to access the same content and networking opportunities simultaneously.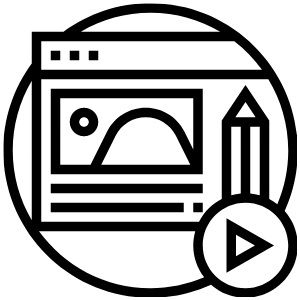 High quality curated content
With two days of expert sessions and industry leading speakers, delve into expertly curated content that you won't find anywhere else.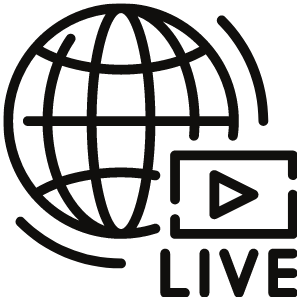 Live and on-demand
Wherever you are at the time of the event, you'll be in control. You'll have the ability to consume all the content being delivered at your leisure through either a live stream of the physical event or on-demand.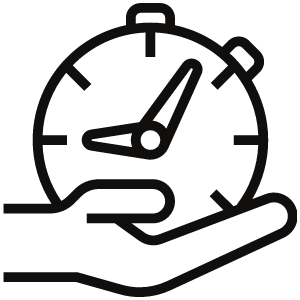 Time efficient
If you are based outside of Sydney and for whatever reason can't make it to the event in-person, you can save on travel time and accommodation costs while still networking with global industry professionals.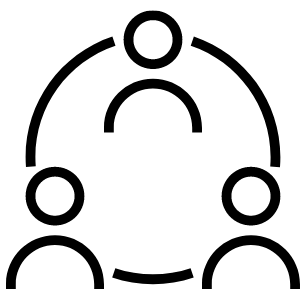 Business matchmaking live
Take part in intelligently curated meetings with like-minded individuals that share similar interests and challenges from all over the world through our AI powered matchmaking delivered via our virtual platform.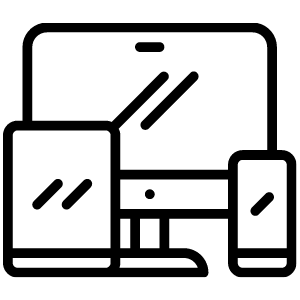 Accessible from all your devices
Get insights and network at your fingertips – all content sessions and networking activities will be accessible from your laptop, tablets or mobile devices.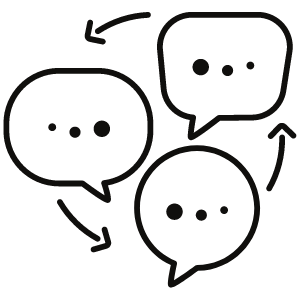 Engage, interact and influence
Make the most of your experience by being a truly active participant. Whether at the event or attending virtually, you'll have the ability to ask questions, participate in polls, and share your experience with other attendees via break-out sessions.